Arkansas Basin
Introduction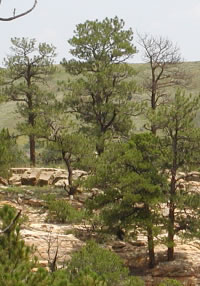 The Arkansas River basin stretches from its headwaters in the mountains of Colorado and New Mexico, across the plains, through the highlands of Oklahoma and Arkansas, to the Mississippi River. The upper basin of the mainstem Arkansas supports irrigrated agriculture and an increasing proportion of the Colorado Front Range urban area. The native water supply in the Arkansas basin is augmented with water diverted from the Upper Colorado basin. A reconstruction for the Canadian River is also included.
While only three reconstructions have been developed for the Arkansas River basin, existing tree-ring collections within and adjacent to the upper basin in Colorado and New Mexico would support reconstructions of other gages in those states.
These pages provide access to the latest reconstruction data and information about the use of these reconstructions in water management in the Arkansas River basin.
---
Basin Map
The map below shows the streamflow reconstructions currently available for the Arkansas Basin. Place the cursor on a gage icon to view the gage name, and then click to view the page for that reconstruction, and a link to the data. A list of these reconstructions is presented below the map.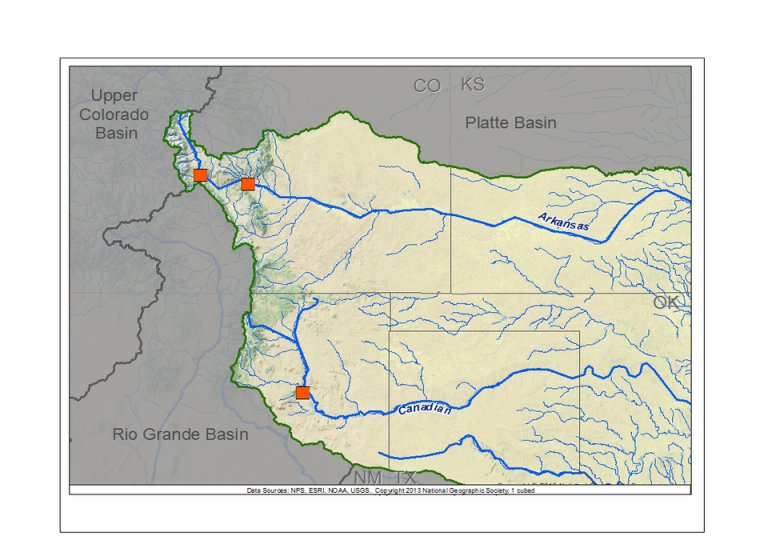 ---
Other Hydroclimatic Reconstructions
Workshops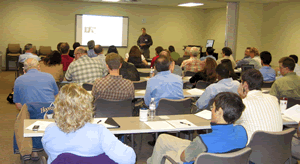 While none of our technical workshops for water managers and stakeholders have been held within the Arkansas basin, the workshops held in the Platte and Upper Colorado basins included presentations on data and applications relevant to the Arkansas basin. Also, at the 2008 workshop in Albuquerque we presented on the reconstruction of the Canadian River. See the Treeflow Workshops page for general information about the workshops.
---
Applications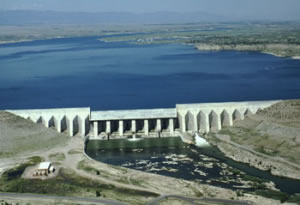 There are many different ways to use tree-ring reconstructions in the planning and management for water resources, from educational tools to inform stakeholders about the occurrence of severe droughts, to numerical input into water supply models to test the resilience of the system under past hydrologic conditions.
We're not aware of ongoing applications of the reconstructions within the Arkansas Basin. See the TreeFlow Applications page for descriptions of applications of tree-ring data in other basins around the West.
---
References
Latest streamflow reconstructions
No publications; see the reconstruction pages listed above for information about these reconstructions.
Analyses and Applications of Streamflow and Climate Reconstructions
Jain, S., C.A. Woodhouse, M.P. Hoerling. 2002. Multidecadal streamflow regimes in the interior western United States: implications for the vulnerability of water resources. Geophysical Research Letters, 29: 2036-2039.
Woodhouse, C.A. and J.J. Lukas. 2006. Drought, Tree Rings, and Water Resource Management in Colorado. Canadian Water Resources Journal 31(4): 1-14
Other climate reconstructions
Cook, E.R., Woodhouse, C., Eakin, C.M., Meko, D.M., and Stahle, D.W. 2004. Long-term aridity changes in the western United States. Science, v. 306, p. 1015-1018.
Woodhouse, C.A., and P.M. Brown. 2001. Tree-ring evidence for Great Plains drought. Tree-Ring
Research 57:89-103.
Woodhouse, C.A., G.T. Pederson, and S.T. Gray. 2011. An 1800-year record of decadal-scale hydroclimatic variability in the Upper Arkansas River basin from bristlecone pine. Quaternary Research. 75, 483-490. doi: 10.1016/j.yqres.2010.12.007